Getting Started
Upon your hire, you will be provided access to several platforms through which you will teach, communicate, and access employee records. Click tabs below for a brief explanation for each item. To test your understanding, click the optional 'Check Your Knowledge' button at the bottom of the section.
OTC Policies and Procedures ensure uniform standards, compliance with applicable laws and regulations, adoption of operational efficiencies and ethical practices, and promotion of values and objectives that meet OTC's Mission. Policies are established by the college's Board of Trustees.
While it is important to review all college policies and procedures, as a faculty member, we encourage you to pay particular attention to the policies related to instruction.
To test your understanding, click the optional 'Check Your Knowledge' button at the bottom of the section.
Ozarks Technical Community College System seeks to create and maintain a safe environment in which all members of the college community – students, employees, visitors, and other third parties can learn and work free from harassment, discrimination, and sexual violence.  The college promotes personal integrity, civility, and mutual respect.  The college considers discrimination in all its forms to be a serious offense.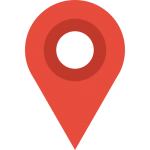 Why it's important: Title IX is important because the law requires colleges and universities to respond promptly and effectively to address any report of sexual harassment or sexual misconduct and actively take steps to prevent it.
To report a concern or learn more visit OTC's Title IX website. Questions regarding Title IX may be directed to the Human Resources office at hr@otc.edu or 417-447-2632.
The Family Educational Rights and Privacy Act (FERPA) is a US law that governs the privacy of student educational records, access to those records and disclosure of information from them.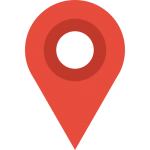 Why it's important: FERPA was enacted by Congress to protect the privacy of students and their parents. The act is designed to ensure that only students and other authorized parties have access to educational records and to challenge the content or release of such records to third parties.
To learn more about students' rights under FERPA, and your responsibility to protect student privacy as an instructor, visit the FERPA website. Questions regarding FERPA may be directed to the Registrar's Office at registrar@otc.edu or 417-447-6900.
The policy of this college shall be to promote and enforce a culture of academic integrity. Students are expected to behave as responsible members of the college community and to be honest and ethical in their academic work. Students assume full responsibility for the content and integrity of course work they submit.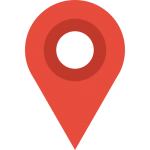 Why it's important: Academic programs that do not adhere to integrity standards provide a disservice to students by devaluing degrees and tarnishing the reputation of graduates and the conferring institution.
Visit Academic Integrity (policy 5.24) to learn more. Questions regarding Academic Integrity may be directed to the Office of the Dean of Students at deanofstudents@otc.edu or 417-447-6973.