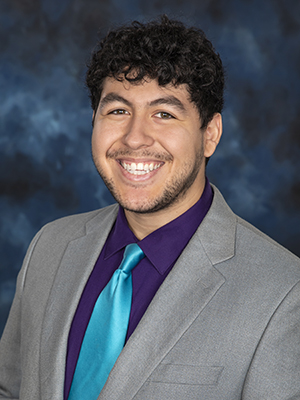 Dr. Gabriel Saenz
Educational Development Coordinator
PhD., Texas A&M University
BA., Texas A&M University
Serving as the primary point of contact for Center for Academic Innovation, Gabriel D. Saenz has a life-long passion for teaching and helping others.
As the Educational Development Coordinator for the Center, he hopes to develop and connect educators with resources and opportunities to advance teaching and learning excellence. Whether it's organizing events, facilitating collaborative conversations, or solving educational challenges; Gabriel is more than happy to support faculty in every way possible.
Gabriel earned his PhD from Texas A&M in May 2019 with a focus on cognitive psychology and understanding how student self-assessments impact learning and test performance. With a background in academic research, Gabriel plans to promote innovative, data-driven, research-based practices to all instructors.
Personally, Gabriel enjoys cooking, camping, anything even remotely nerdy, and is always looking for opportunities to chat in Spanish.